The new FZ Forza clothing collection broke cover earlier on this year and Badminton Alpha were on hand to check it out.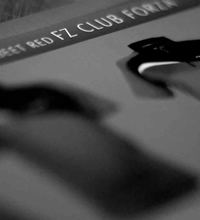 The FZ Forza designers have done an excellent job in designing a great range of Badminton clothing for the serious and casual badminton players. The new 2011 / 2012 shirts that are due to be released in August come in a range of styles and colours. The "Chinese Red" colour is once again making a return in the new collection along with new colours "Olympian Blue" and "Bright Green" , the latter being a darker green than "Bright Lime" in previous years.
Other styles of shirts being released include shirts with a more traditional style which include buttons instead of the zip system. FZ Forza has also listened to its consumers by including shirts in the range that include the more traditional style collar instead of the chinese collar. By including these aspects FZ Forza has done well in accommodating a large variety of needs with their new shirts. Other colours in the collection are "Beet red" and "Moroccan Blue"
FZ Forza are also bring some new products into the FZ Forza brand. These include T-shirts constructed from Dry-forze material, however these are aimed at a lower price point than the performance tops and are ideal as training shirts. Other new products include lightweight waterproof jackets ideal for running and training outside.
Badminton Alpha will have all of this new gear in August 2011, be sure to find us at www.facebook.com/badmintonalpha or @badderz_alpha on twitter to find out when they hit our stock room!
Also, have you ever wanted a double coloured chrome painted racket? we will be getting those too!