Badminton Alpha Blog: Badminton England's Player to Watch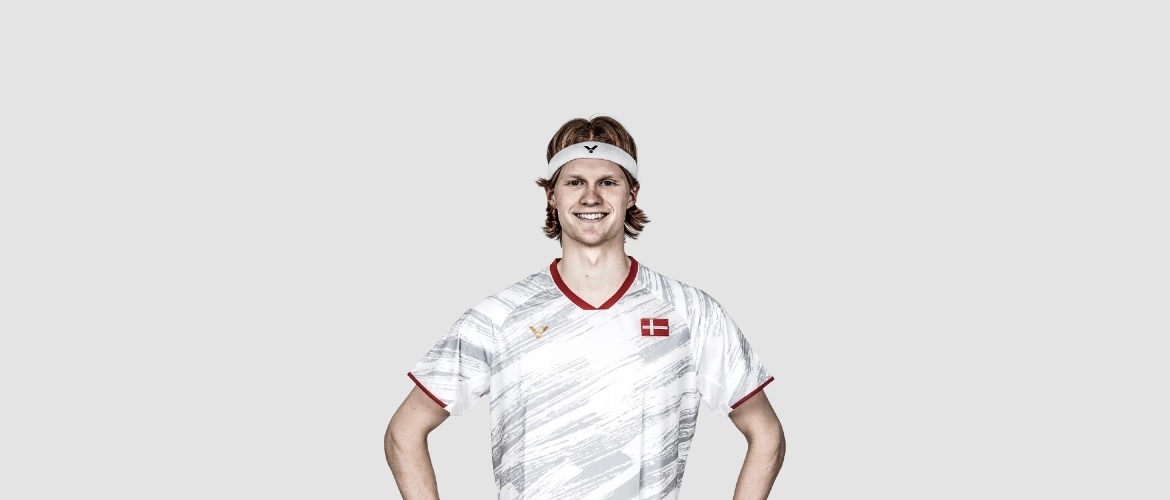 Badminton England's Player to Watch
Bernard Lynch
Rajiv Ouseph
The 26 year-old, whose family hails from Kerala in southern India, is at a career-best high world No 18 after only 12 months on the world circuit. Last June Ouseph, was crowned Badminton Europe's men's singles champion in Assen, Holland. The former European junior champion hasn't looked back and is now regarded as a leading hope for London 2012, having won the Volant D'Or in Toulouse and Open victories in Scotland, Ireland and Canada since the end of November and the US Open in Los Angeles in July being the biggest win of his career.
Jenny Wallwork
The 23 year-old England No 2 has been bought in the replace Gail Emms in the Mixed Doubles, new partner Nathan Robertson. Wallwork, also plays with Gabby White in women's doubles and although the pair are still prone to make 'junior' mistakes, they are improving with each tournament.
Gabby White
The Leeds-born player is a sure-fire future star in the doubles for Badminton England. White, won a mixed doubles silver at the world junior championships two years ago with partner Adcock. She also claimed two bronze medals at the 2007 Australian Youth Olympic Festival. White, won her first national cap at the age of 12 and has been on the up ever since.
Chris Adcock
Bright prospect in both men's (partnering Robert Blair on the circuit) and mixed categories. Won 12 National titles as a junior, becoming England's most successful junior player. Double Gold medallist at both 8 and 6 nations in the U15 and U17 groups. Adcock is a bright prospect for London 2012.
Heather Olver
Olver, a Bath University graduate, is perfect to replace Donna Kellogg as Anthony Clark's partner in the Mixed Doubles. At the All England championships this year the pairing did well. This player is one to watch for the future and will be big in 2012 in front of home support.
Other Articles
Shuttles and the Environment
Training Tees
New 2018 Forza Badminton Rackets
Beginners Badminton Racket
Forza Badminton Racket Standard Factory Stringing
When is a Tee shirt not a Tee shirt
What are your Children doing over the Summer?
Girls in Badminton
Badmintonalpha - FZ Forza Club Locker Room
Badminton Development in Schools
Walk A Mile In My Shoes
FZ Forza Rackets - 2017
FZ Forza LIGHT 9.9 Racket Review
FZ Forza POWER 988 M Review
NBL - National Badminton League in England
English Badminton Tournament Structure
Badminton Footwear - get the correct gear..
Badmintonalpha Sponsorship
The Performance Centre - Where we are now
FZ Forza N-Forze 10000 Furious Review
Adidas Badminton Rackets, Clothing, Shoes and Accessories
FZ Forza N-Power Rackets 2013
FZ Forza NForze 10000 I-Power Racket Review
Olympic Team GB Badminton Timings
"Badminton learns to Fly"
FZ Forza Shuttle Production
FZ Forza Badminton Racket Technology
Stringing tensions
Red Bull China
Island Games Badminton IOW 2011
BWF Online Streaming of SS events....
FZ Forza Racket Stringing Patterns
The New FZ Forza 2011 / 2012 Collection
Why it is wise to have the correct Badminton equipment
FZ Forza Racket Charts
Badminton is socially acceptable - by Welshboy69
London 2012 Pricing, is it affordable ?
Super Series Grand Finals 2010/11
FZ Forza Titanium 666 N-Forze CNT Racket Review
FZ Forza at 20 ...
Badminton Alpha - What we can offer you......
Denmark Open Super Series Badminton 2010 - The Winners
2010 Denmark Open Super Series Badminton
Commonwealth Games - Badminton England Roundup
Badminton at the Commonwealth Games - The Group Stages
How do I get into Badminton Coaching ?
FZ Forza Titanium 299 N-Light CNT Review
How 'Trendy' is Badminton ?
Ever Wanted to Experience the Professional Player Kind of Training?
How are County and Badminton England Competitions Structured ?
Which Racket is right for Me?
The Badminton Performance Centre ? Good, Bad or Indifferent ?