Badminton Alpha Blog: Why it is wise to have the correct Badminton equipment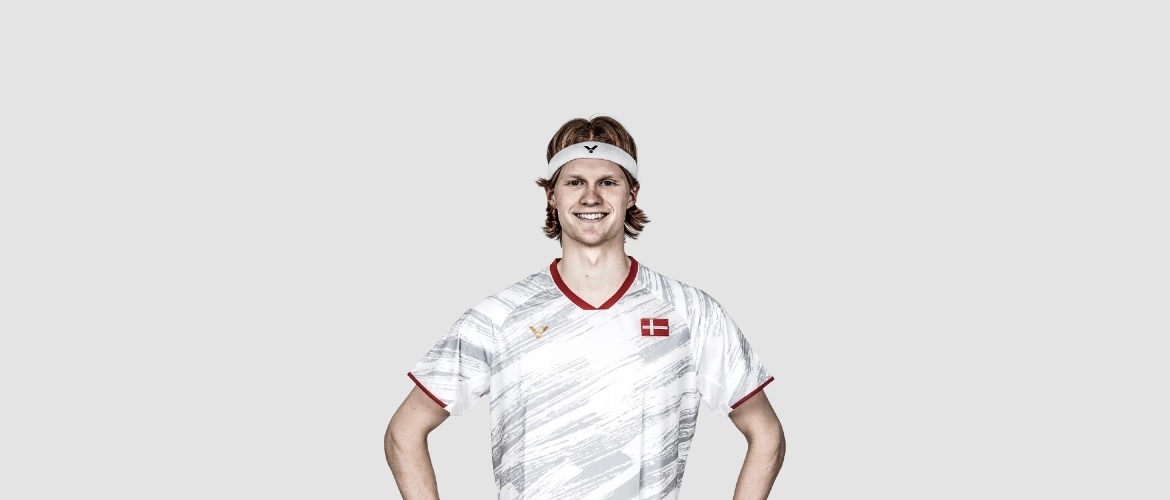 Why it is wise to have the correct Badminton equipment
Bernard Lynch
Sometimes its difficult to judge whether or not you have the correct gear when you hit the Badminton court. This blog post will hopefully point you in the right direction and inform you a bit more as to why it is important to have the Racket, Shuttles, Shoes and Clothing thats right for you...
Rackets
The racket is one of the most important things to get right if you aim to be playing badminton above the casual / leisure level. A racket which is too head-light and with the wrong string tension would make you "over hit" the shuttle. What I mean by this is that if you have a racket which is too light for you, you will be trying to add power by using your arm action, this is OK if you have a strong arm, however this will cause issues and injuries if you don't have the strength in your arm.
The same can be said for a racket which is too stiff for you. OK if you have the strength in you arm however, if you don't you will find this an issue and injuries may occur.
Play to the racket's strengths, a head light racket is fast through the air, make fast actions to gain the power from it when needed.
Shuttles
Shuttles are also very important when selecting the correct equipment. A shuttle that is too fast for the ambient temperature will cause the games to be unnaturally fast and can be over whelming for people trying to learn and improve their game.
Select a shuttle which is too slow and this will make the players try to hit the shuttles too hard over and above their natural power from their stroke, this again will cause injuries to the players.
The method for testing a shuttle for speed is as given below by the BWF:
TESTING A SHUTTLE FOR SPEED
To test a shuttle, a player shall use a full underhand stroke which makes contact with the shuttle over the back boundary line. The shuttle shall be hit at an upward angle and in a direction parallel to the side lines.
A shuttle of correct speed will land not less than 530 mm and not more than 990 mm short of the other back boundary line.
Shoes
Selecting the correct shoes for your Badminton is also important. You will need a pair which is specially designed for indoor courts improving grip when on court. You will also have to ensure that the shoe you select provides adequate support for you needs along with being the correct size as a shoe which is too small or large will cause painful feet when moving around on court.
Clothing
Selecting the right clothing is often overlooked, you will need a shirt or top that will be comfortable for you to play in allowing freedom of movement for you to play your shots. A shirt will also need to dissipate heat and moisture from you, FZ Forza badminton shirts are constructed from Dryforze material, allowing you to quickly cool down and allows moisture to dissipate from your body. This is particularly important as a soaking wet shirt would be uncomfortable when playing and may put you off at that vital point!
All FZ Forza rackets, clothing and footwear contain all the right technology for the Badminton player, providing excellent quality for an excellent price and is currently being used by Top European Badminton players on the World Circuit.
Other Articles
Badminton Alpha for Clubs
Shuttles and the Environment
Training Tees
New 2018 Forza Badminton Rackets
Beginners Badminton Racket
Forza Badminton Racket Standard Factory Stringing
When is a Tee shirt not a Tee shirt
What are your Children doing over the Summer?
Girls in Badminton
Badmintonalpha - FZ Forza Club Locker Room
Badminton Development in Schools
Walk A Mile In My Shoes
FZ Forza Rackets - 2017
FZ Forza LIGHT 9.9 Racket Review
FZ Forza POWER 988 M Review
NBL - National Badminton League in England
English Badminton Tournament Structure
Badminton Footwear - get the correct gear..
Badmintonalpha Sponsorship
The Performance Centre - Where we are now
FZ Forza N-Forze 10000 Furious Review
Adidas Badminton Rackets, Clothing, Shoes and Accessories
FZ Forza N-Power Rackets 2013
FZ Forza NForze 10000 I-Power Racket Review
Olympic Team GB Badminton Timings
"Badminton learns to Fly"
FZ Forza Shuttle Production
FZ Forza Badminton Racket Technology
Stringing tensions
Red Bull China
Island Games Badminton IOW 2011
BWF Online Streaming of SS events....
FZ Forza Racket Stringing Patterns
The New FZ Forza 2011 / 2012 Collection
FZ Forza Racket Charts
Badminton is socially acceptable - by Welshboy69
London 2012 Pricing, is it affordable ?
Super Series Grand Finals 2010/11
FZ Forza Titanium 666 N-Forze CNT Racket Review
FZ Forza at 20 ...
Badminton Alpha - What we can offer you......
Denmark Open Super Series Badminton 2010 - The Winners
2010 Denmark Open Super Series Badminton
Commonwealth Games - Badminton England Roundup
Badminton at the Commonwealth Games - The Group Stages
How do I get into Badminton Coaching ?
How 'Trendy' is Badminton ?
Ever Wanted to Experience the Professional Player Kind of Training?
How are County and Badminton England Competitions Structured ?
Which Racket is right for Me?
The Badminton Performance Centre ? Good, Bad or Indifferent ?