Badminton Alpha Blog: 2010 Denmark Open Super Series Badminton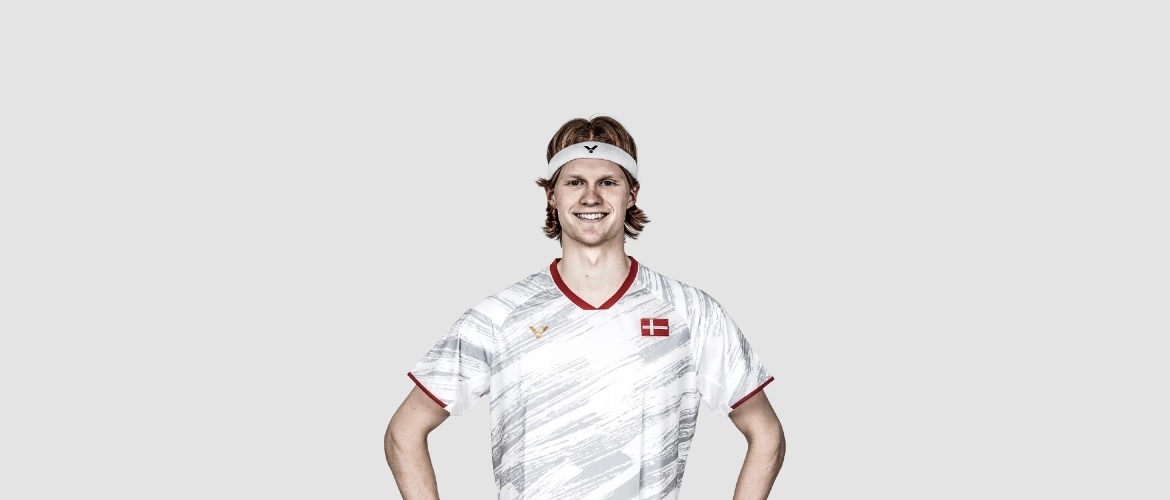 2010 Denmark Open Super Series Badminton
James Lynch
With the Team Badminton England players having recovered from the Commonwealth Games, the majority of them are now back in action in the Super Series Tournament in Odense, Denmark. This is one of the Premier Events on the European Badminton calendar, with the majority of the top european players present along with a good representation from the Asian nations.
Yesterday Robertson and Wallwork were in action against a Polish pairing. They comfortably defeated the pair with the English winning 21-17, 21-12 progressing them through to the next round. Liz Cann, a Bronze medallist from Delhi was eliminated in her first round match against her Russian opponent, loosing 14-21, 21-17, 21-17 in a tough game.
The Mens Doubles pairing of Langridge and Middleton were also defeated, they lost to a Home Danish paring 21-12, 21-18. However the second mens pairing of Ellis and Adcock were victorious against another Danish pairing, winning 21-17, 21-18 in their first round match.
The England Ladies Pairing of Agathangelou and Olver also won their first round match 21-9, 23-21 against an unseeded Danish pairing. Wallwork and White kept up the norm. in the Tournament so far by eliminating another Danish pair 21-11, 21-14 in their ladies doubles first round tie.
Commonwealth Game Silver medalist Ouseph had a disappointing first round match, loosing to the Lithuanian Navikas 17-21, 21-14, 21-16 in the mens singles. This is disappointing for Ouseph as he was a seeded entry and really should have won through to the next round. Carl Baxter was also defeated in the first round in his match against the home favourite Joachim Persson going down 21-16, 21-17.
Anthony Clark is missing out on this tournament due to Dental problems. This is a blow for Robertson and in particular Olver who misses out on vital experience playing with Clark in the mixed doubles.
There was also success for FZ Forza player Jan O Jorgensen who defeated his Ukrainian Opponent 21-15, 18-21, 21-14 in his respective first round match which sends him through to the next round to face his younger compatriot Viktor Axelson.
Keep up to date with the 2010 Denmark Open Super Series by visiting www.badmintondenmark.com or follow results and draws by heading over to www.tournamentsoftware.com
Other Articles
Badminton Alpha for Clubs
Shuttles and the Environment
Training Tees
New 2018 Forza Badminton Rackets
Beginners Badminton Racket
Forza Badminton Racket Standard Factory Stringing
When is a Tee shirt not a Tee shirt
What are your Children doing over the Summer?
Girls in Badminton
Badmintonalpha - FZ Forza Club Locker Room
Badminton Development in Schools
Walk A Mile In My Shoes
FZ Forza Rackets - 2017
FZ Forza LIGHT 9.9 Racket Review
FZ Forza POWER 988 M Review
NBL - National Badminton League in England
English Badminton Tournament Structure
Badminton Footwear - get the correct gear..
Badmintonalpha Sponsorship
The Performance Centre - Where we are now
FZ Forza N-Forze 10000 Furious Review
Adidas Badminton Rackets, Clothing, Shoes and Accessories
FZ Forza N-Power Rackets 2013
FZ Forza NForze 10000 I-Power Racket Review
Olympic Team GB Badminton Timings
"Badminton learns to Fly"
FZ Forza Shuttle Production
FZ Forza Badminton Racket Technology
Stringing tensions
Red Bull China
Island Games Badminton IOW 2011
BWF Online Streaming of SS events....
FZ Forza Racket Stringing Patterns
The New FZ Forza 2011 / 2012 Collection
Why it is wise to have the correct Badminton equipment
FZ Forza Racket Charts
Badminton is socially acceptable - by Welshboy69
London 2012 Pricing, is it affordable ?
Super Series Grand Finals 2010/11
FZ Forza Titanium 666 N-Forze CNT Racket Review
FZ Forza at 20 ...
Badminton Alpha - What we can offer you......
Denmark Open Super Series Badminton 2010 - The Winners
Commonwealth Games - Badminton England Roundup
Badminton at the Commonwealth Games - The Group Stages
How do I get into Badminton Coaching ?
How 'Trendy' is Badminton ?
Ever Wanted to Experience the Professional Player Kind of Training?
How are County and Badminton England Competitions Structured ?
Which Racket is right for Me?
The Badminton Performance Centre ? Good, Bad or Indifferent ?