Badminton Alpha Blog: Commonwealth Games - Badminton England Roundup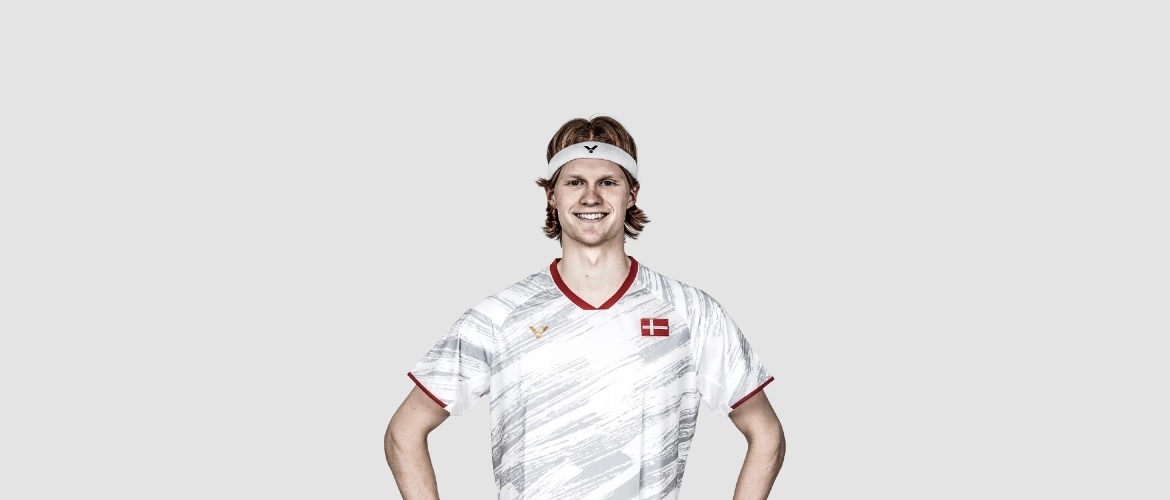 Commonwealth Games - Badminton England Roundup
James Lynch
Our No 1 hopes for a Gold medal at the start of the competition were the Mixed Doubles pairing of Jenny Wallwork and Nathan Robertson. The pairing made it all the way to the final and falling at the last hurdle loosing 22-20 , 20-12 against their unseeded Malaysian opponents. Wallwork and Robertson being the No 1 seeds in this event really should have bought home the gold in this event, and winning the silver perhaps highlights the weaknesses in this pairing.
Rajiv Ouseph had the toughest final of all as he was up against the World Number One Lee Chung Wei of Malaysia in the Mens singles competition. Ouseph, number two seed in the event did well to reach the final, only to loose 21-10, 21-8 to Wei.
The England Men's doubles pairing of Robertson and Clark also reached their respective final to face the World No. 1 Malaysian pairing of Koo and Tan. The first game was a tense affair with the Malaysians only taking the lead at 18-17, and going on to close the first game 21-19. The second game, the English pair were easily beaten 21-14 which wrapped up the gold for the Malaysian Duo of Koo and Tan. This was always going to be a hard game for Robertson and Clark, there may have been a different outcome had they had managed to win the first game.
Yesterday in the Bronze medal playoffs the English pairing of Wallwork and White narrowly lost out to the Australian paring of Wilson-Smith and Tang, 21-23, 21-12, 21-16. The Australians who were unseeded provided tough opposition for the England Duo, who were seeded third in this event, perhaps they should have done better ?
Liz Cann also represented England in the Bronze medal playoffs in the ladies Singles against the Scot Susan Eglestaff. Cann gained payback upon Eglestaff for the Scot's victory over Cann in the Team event earlier in the week. Cann won an excellent match over Eglestaff 21-18, 21-16 which can be classed as one of the best in her career. Cann who started the Commonwealths slowly, shone through when it mattered to win the Bronze in an excellent match.
Overall, Team Badminton England lived up to what was expected of them from the start of the competition, with some members exceeding expectations and others perhaps not being able to perform at their best.
Please comment below with your thoughts...
Other Articles
Shuttles and the Environment
Training Tees
New 2018 Forza Badminton Rackets
Beginners Badminton Racket
Forza Badminton Racket Standard Factory Stringing
When is a Tee shirt not a Tee shirt
What are your Children doing over the Summer?
Girls in Badminton
Badmintonalpha - FZ Forza Club Locker Room
Badminton Development in Schools
Walk A Mile In My Shoes
FZ Forza Rackets - 2017
FZ Forza LIGHT 9.9 Racket Review
FZ Forza POWER 988 M Review
NBL - National Badminton League in England
English Badminton Tournament Structure
Badminton Footwear - get the correct gear..
Badmintonalpha Sponsorship
The Performance Centre - Where we are now
FZ Forza N-Forze 10000 Furious Review
Adidas Badminton Rackets, Clothing, Shoes and Accessories
FZ Forza N-Power Rackets 2013
FZ Forza NForze 10000 I-Power Racket Review
Olympic Team GB Badminton Timings
"Badminton learns to Fly"
FZ Forza Shuttle Production
FZ Forza Badminton Racket Technology
Stringing tensions
Red Bull China
Island Games Badminton IOW 2011
BWF Online Streaming of SS events....
FZ Forza Racket Stringing Patterns
The New FZ Forza 2011 / 2012 Collection
Why it is wise to have the correct Badminton equipment
FZ Forza Racket Charts
Badminton is socially acceptable - by Welshboy69
London 2012 Pricing, is it affordable ?
Super Series Grand Finals 2010/11
FZ Forza Titanium 666 N-Forze CNT Racket Review
FZ Forza at 20 ...
Badminton Alpha - What we can offer you......
Denmark Open Super Series Badminton 2010 - The Winners
2010 Denmark Open Super Series Badminton
Badminton at the Commonwealth Games - The Group Stages
Badminton England's Player to Watch
How do I get into Badminton Coaching ?
FZ Forza Titanium 299 N-Light CNT Review
How 'Trendy' is Badminton ?
Ever Wanted to Experience the Professional Player Kind of Training?
How are County and Badminton England Competitions Structured ?
Which Racket is right for Me?
The Badminton Performance Centre ? Good, Bad or Indifferent ?